In 2007, the Kardashian-Jenner family first stepped into the entertainment arena with their reality television series "Keeping Up with the Kardashians." It followed the daily (albeit extravagant and ridiculous) lives of sisters Kim, Kourtney, and Khloé Kardashian; their half-sisters, Kendall and Kylie Jenner; their parents, Kris and Caitlyn Jenner; and, occasionally, their brother, Rob. "Keeping Up" was a huge success, and so were the Kardashians and Jenners.
Much of that success can be credited to the family's 68-year-old matriarch, who married into wealth and later, spent years chasing fame and stardom. Kris always had an eye for high fashion, glitz and glamour. After all, she opened her own children's boutique in 2004, launched her own clothing line in 2011 and currently runs her own production company, called Jenner Communications. But she also had a knack for stirring up the hottest gossip. The Kardashians have always been at the center of controversy, which proved more beneficial than detrimental for them.
The rise of the Kardashian-Jenner dynasty is explored in Peacock's three-part docuseries "House of Kardashian," which examines the family's key players (notably Kris and Kim) and features interviews with Caitlyn Jenner along with the Kardashians' closest acquaintances.
None of the Kardashians nor the Jenner offspring agreed to be featured in the documentary.
Here are the eight biggest bombshells from "House of Kardashian":
01
Kris Jenner was more concerned about finding an eligible bachelor than joining the workforce
Kris Jenner at Tommy Hilfiger Fall 2022 ready to wear runway front row at the Skyline Drive-In on September 11, 2022 in Brooklyn, New York. (Lexie Moreland/WWD via Getty Images)
Amid the women's liberation movement, more women were breaking into the workplace. But Kris remained focused on finding an eligible bachelor, the documentary said when discussing her early life.
According to Heather McDonald, a friend of Kris, the Kardashian/Jenner matriarch always "wanted a really fabulous life" and was "always looking for eligible guys" to marry.
"People would perceive her being wealthier than what she was because she dressed nice and she always looked good," said Alfred Garcia, Kris' ex-boyfriend and professional photographer. "And she was stylish in her clothing, even back then. Her set goal was to find that person who had the connections and had the money ready."
While working as a flight attendant for American Airlines, Kris met her first husband, high-profile attorney and businessman Robert Kardashian. The couple tied the knot on July 8, 1978 and had four children together: daughters Kourtney (born 1979), Kim (born 1980), Khloé (born 1984), and son Rob (born 1987).
In March 1991, the pair called it quits after Robert Kardashian hired a private detective and discovered that Kris was having an affair with a 24-year-old soccer player.
"She told me Robert didn't want to be generous and didn't want to keep her in the lifestyle that she had become accustomed to," McDonald said. "There was no prenup to protect her, and he was a very smart lawyer. It was not pleasant.
"That time was very scary for her."
02
Kris married Caitlyn Jenner a month after her divorce from Robert Kardashian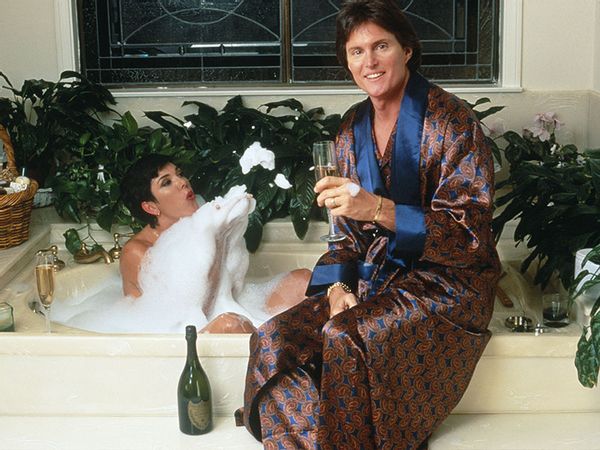 US athlete Bruce Jenner and his partner Kris Jenner, formerly Kris Kardashian, share a bottle of Dom Perignon over a bubble bath, circa 1991. (Maureen Donaldson/Getty Images)
The retired Olympian tied the knot with Kris in April 1991, just one month after Kris' divorce from her first husband. Together, the couple have two daughters: Kendall (born 1995) and Kylie (born 1997). Kris also has four stepchildren: Burt, Cassandra "Casey," Brandon and Brody.
The Jenners announced their split in Oct. 2013, and on Sept. 22, 2014, Kris filed for divorce, citing "irreconcilable differences" as the reason for the breakup.
During a 2015 "20/20" interview with Diane Sawyer, Caitlyn Jenner publicly came out as a transgender woman and officially changed her name.
03
The Kardashians' ex-nanny once walked in on Caitlyn wearing nothing but women's lingerie
Olympic gold medalist Caitlyn Jenner attends Glamour's 25th Anniversary Women Of The Year Awards at Carnegie Hall on November 9, 2015 in New York City. (Taylor Hill/Getty Images)
During the 1981 HIV/AIDS epidemic, rumors about Caitlyn's sexuality began circulating. Caitlyn said she struggled with gender dysphoria and found it difficult to keep that aspect of her personal life a secret from the public.
Members of Caitlyn's inner circle witnessed firsthand the lengths that Caitlyn went to hide her true self and identity. In one instance, the Kardashians' former nanny Pam Behan recalled walking in on Caitlyn wearing nothing but a pair of women's panties.
"When I was working for [them], one day when I poked my head in . . . [they were] in nothing but women's lacy underwear. Now, keep in mind I'm 19, I'm fresh off the farm, I was like, 'What is going on here?' I was very confused," Behan said.
She continued, "This is my all-American hero. I went to the bathroom just to collect myself, and on the counter was fake eyelashes. Moments later, [they were] right behind me and . . . more or less said, 'Basically Pam, inside I feel more like a woman than a man and I have ever since I was about five years old.'"
04
Kourtney Kardashian's ex-fling made millions off of exploiting women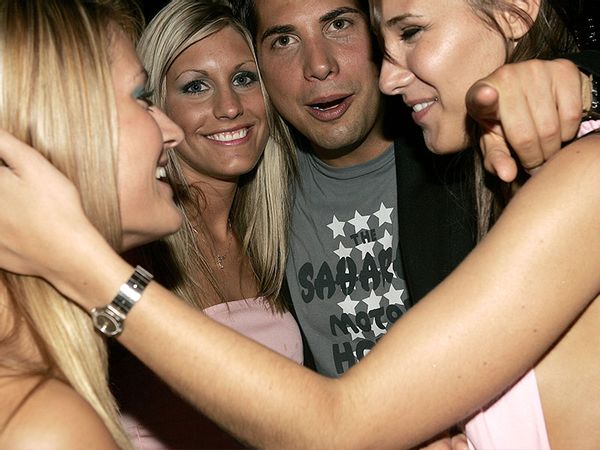 Joe Francis and guests during Maxim Magazine Hot 100 Party at Hard Rock Hotel & Casino in Las Vegas, Nevada, United States. (Chris Weeks/WireImage for Bragman Nyman Cafarelli/Getty Images)
Kourtney was once romantically linked with Joe Francis, who created the infamous adult entertainment franchise "Girls Gone Wild," which posted videos of its film crew interacting with women who willingly took off their clothes, engaged in sexual acts or participated in wet T-shirt contests at parties, the club or other public events. Those who took part in "Girls Gone Wild" were occasionally invited to be filmed on an exclusive Girls Gone Wild tour bus.
"Girls Gone Wild" gained popularity through its late-night infomercials that first aired in 1997. According to Francis himself, "Girls Gone Wild" sales were "astonishing" because the company's videos and DVDs were "outselling Disney titles."
"'Girls Gone Wild' is girls doing things that they definitely regret when they're older. A lot of men made a lot of money off of literally the backs of young women," said Rachel Sterling, a former friend of Kim Kardashian. "And then they all tell us that we're empowering ourselves."
Sterling added, rather sarcastically, "I love when men decide what is empowering for women! That's so amazing that we have someone like Joe Francis to shine the way for us. So, thank you Joe, thank you so much because otherwise, I wouldn't know what to do with my bits."
05
Kim's bombshell sex tape was allegedly leaked by both Kim and her mother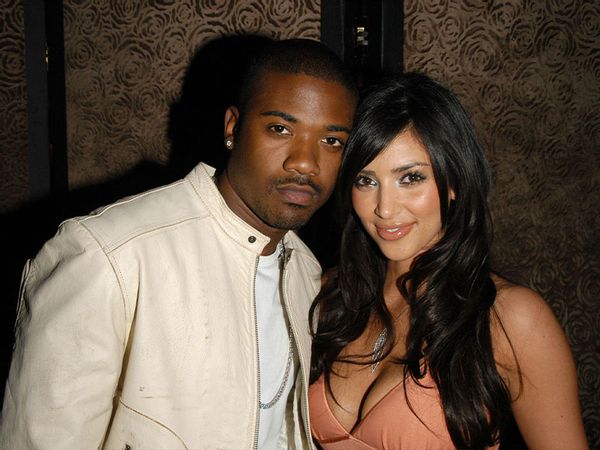 Ray J and Kim Kardashian attend Charlotte Ronson Fall/Winter 2006 Collection at Library Bar on March 22, 2006. (Stefanie Keenan/Patrick McMullan via Getty Images)
Kim's sex tape with R&B singer Ray J became public knowledge when Kim and Kris were in the process of pitching a reality show to TV executives. Although Kim and Kris alleged the tape was leaked, members of the Kardashians' innermost circle alleged that the mother-daughter duo willingly released the tape to catapult their family name and business to the next level.
David Weintraub, an executive producer, celebrity manager and family friend of the Kardashians, claimed that Kim told her mother that she was thinking about releasing a sex tape. Kris was on board with the idea and later, became the sole person to put together a deal and manage the release of the tape.
Kris also reached out to "Girls Gone Wild" creator Joe Francis, who deliberately circulated the tape per Kris' instructions. Francis asserted that the tape was ultimately leaked by both Kim and Kris, who he said were "a consenting couple."
"This was the first celebrity, interracial sex tape," Francis said. "That could be seen as taboo today! There's nothing like controversy to create an empire."
Kim and Kris confronted rumors about the leaked sex tape in a prime time interview with Oprah Winfrey. They both denied any involvement in leaking the tape.
06
Amid Rob Kardashian's revenge-porn saga, his sisters didn't speak out about #MeToo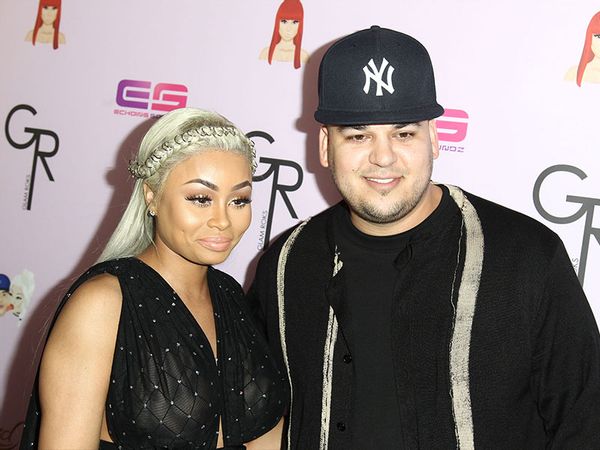 Model Blac Chyna and Rob Kardashian attends Birthday Celebration on May 10, 2016 in Hollywood, California. (Leon Bennett/FilmMagic/Getty Images)
In July 2017, model and television personality Blac Chyna obtained a restraining order against her ex-partner Rob Kardashian after he leaked explicit images of her on social media. Chyna's lawyer at the time accused Rob of violating California's revenge porn laws. Her lawyer once again brought up the explicit photos amid her defamation case against the Kardashian family. Chyna accused Kris, Kim, Khloé and Kylie of playing a role in canceling her reality series "Rob & Chyna."
Rob's revenge porn lawsuit and defamation case took place in the wake of the #MeToo social movement. The Kardashian women, who were always in the limelight, were mum during the viral movement.
"The Kardashian case probably stopped the Kardashian women from speaking out about Me Too. And they didn't. It's not really their brand," said Chyna's attorney Lisa Bloom. "They may see it as unsexy, unappealing. How are you gonna sell makeup and underwear if you're talking about sexual abuse?
"But also, the other explanation may be they just don't care. I don't see them necessarily as feminists. I don't see them as advocates for women. I see them as advocates for themselves."
07
Joe Francis has been convicted of a slew of crimes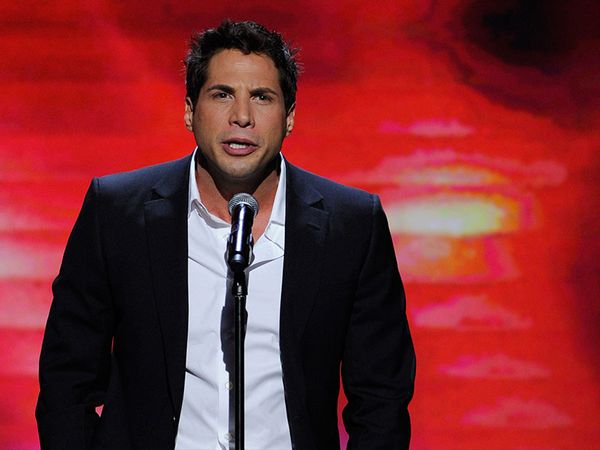 "Girls Gone Wild" founder Joe Francis presents an award during the 29th annual Adult Video News Awards Show at The Joint inside the Hard Rock Hotel & Casino January 21, 2012 in Las Vegas, Nevada. (Ethan Miller/Getty Images)
When asked to list all his criminal offenses, Francis refused to do so. The documentary listed them all out instead.
"Joe Francis has been convicted of the following crimes: Child abuse and prostitution, criminal contempt, false imprisonment, dissuading a witness and assault causing great bodily injury."
All Francis had to say was this: "Any allegation about me that's out there, it's not true. They're allegations." He added that the Kardashian family chose to stand by him for years because he had done the same for them.
"There's no taking them down," Francis said.
08
Caitlyn Jenner said no one else can do what her family has done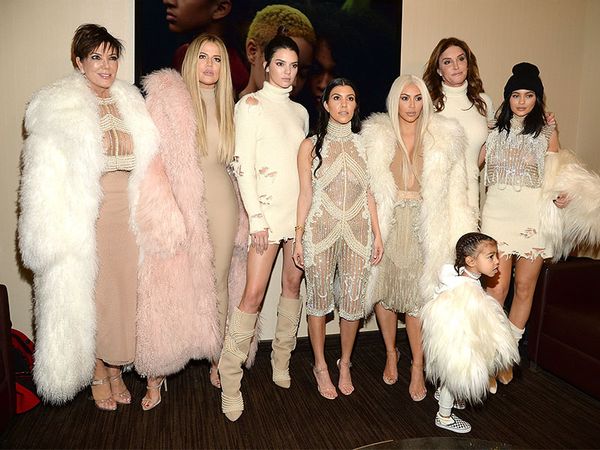 Khloe Kardashian, Kris Jenner, Kendall Jenner, Kourtney Kardashian, Kim Kardashian West, North West, Caitlyn Jenner and Kylie Jenner attend Kanye West Yeezy Season 3 at Madison Square Garden on February 11, 2016 in New York City. (Kevin Mazur/Getty Images for Yeezy Season 3)
"They're like a team . . . a team to be reckoned with," Caitlyn said of her children and ex-spouse. "Could any family do what our family has done? No."
The Kardashian-Jenner dynasty's net worth is currently over $2 billion, the documentary noted.
"House of Kardashian" is currently available for streaming on Peacock. Watch a trailer for it below, via YouTube: